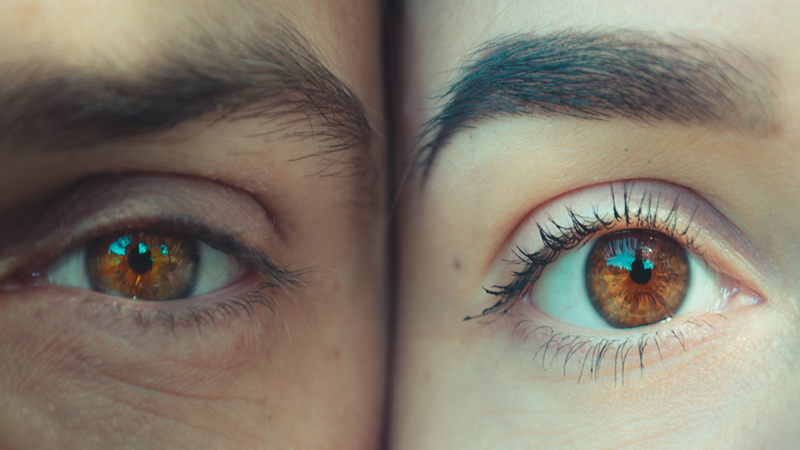 From where I stand
I've just been chatting to a dear friend. Given Boris' statement the other night (23rd March), she wanted to know if I was "… coping with the lock down situation …?". I was a bit taken aback by the question and it took me all of 2 seconds to reply with "… all fine, thanks …". She was clearly a bit taken aback by my answer because there was a long pause before she ventured "… oh; but don't you think it's incredibly stressful …?!". We were obviously not on the same wavelength and later that evening it got me thinking about how differently two people can view exactly the same situation.
The Way I See It
Allow me to briefly summarise what our PM declared the other night. Basically, it boiled down to stay at / work from home and only venture out for a quick bit of exercise, essential shopping / medication or in order to care for the vulnerable.
Now, my work has been 'home-based' since 1994. When I'm not working away from home, I start every day I can with a brisk walk along the sea-front. I'm not a shopping fan. Never have been. Never will be. In days of yore, when the clothing store Next announced a sale, another friend of mine used to set up camp, literally, on the pavement in front of her local outlet at OH-FOUR-HUNDRED hours in order to grab a bargain or twelve. Why on earth would anyone contemplate doing such a thing? No. On-line shopping was made for me.
And as for the vulnerable – the elderly parents on both sides of our family tree for whom I was 'key carer' have all shifted this mortal coil within recent years (and are probably looking down right now with a slightly puzzled look on their faces).
So, when all is said and done, I have to confess that despite the statement from the PM, a considerable chunk of my daily life hasn't changed that much.
The Way She Sees IT
Unlike the life of my friend. For starters, she works within advertising. She's used to going to an office every day where she congregated with lots of other people (she likes other people; boy, does she like other people!). One of the things she really enjoys about her job is the exchange of ideas and 'blue sky thinking' she engages in – an activity which often migrated from office to pub a couple of evenings a week at least!
She's super fit and healthy too thanks to her gym membership – another opportunity she had to partake in social as well as physical 'exercise'. She also loves to shop. Her – and her sister – and their sister-in-law – and their sister-in-law's brother's girlfriend ("… how can you possibly buy something on-line; you don't get anyone else's opinion that way, do you …?"). And as for the vulnerable …
As well as her and her partner's elderly parents, she's several neighbours she keeps an eye on, she walks a dog for a friend who is currently recovering from a knee operation and Saturday mornings are spent volunteering at a local charity shop. Her energy levels are both unbelievable and exhausting!
And she's really worried she won't be able to cope with the lock-down. She's struggling to get her head around the PM's directives – not because she doesn't agree with them, she does – wholeheartedly – but the word 'isolation' strikes at her very core. I'll go further. Judging by our conversation last night I would say it terrifies her.
Two Sides To Everything
To her, the word is synonymous with estrangement and loneliness. It fills her with fear and dread. To me, it's simply about being detached.
Why is that? Why do we see the same thing through such different lenses? Is she too soft? Am I a callous you-know-what?
Of course, neither view is right, although it would be easy for others to have that perception. No – the answer is simply that my friend operates from her heart and I operate from my head. Now, we all have an outlook on life, a certain belief or approach to things, which causes us to act or behave in certain ways. None of them are necessarily wrong. They are just different.
I repeat – they are just different.
But, in these uncertain times, I think we need to be mindful of our differences and, from time to time, adapt our behaviour accordingly.
Those of us who are 'head operators' (you know who you are!) need to remember to listen – and I mean really listen – not simply wait for our turn to speak, to those around us. As well as being approachable and available, we need to demonstrate understanding and support for others' situations and feelings.
And you 'heart operators' out there, bear in mind that being 'business-like', factual, objective – concentrating on the 'here and now' – can be hugely helpful. Remember: this crisis is only temporary. We will come out the other side.
If you'd like to find out more about why you tend to do things in a certain way, why you get on better with some people rather than others, our Effective Conversations programmes are definitely going to be of interest to you. But, at this particular point in time, perhaps all we need to do is just be nice to one another. Stay safe xx